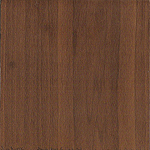 Thermally Modified Poplar
Botanical Name: Liriodendron
tulipifera
Family: Salicaceae
Other Common Names: American tulipwood, American whitewood, Canary whitewood, Canary wood, Canoe wood, Poplar, Popple, Saddletree, Tulip poplar, Tuliptree, Tulipwood, White poplar, Whitewood, Yellow poplar
Uses: Siding, shutters, trim, moulding, millwork, cabinetry, exterior furniture, decking.


Thermally Modified PDF Downloads
---
---
ECOPREM
EcoPrem Comparitive Analysis EcoPrem Wood Product Features
EcoPrem Limited Materials Warranty
---
RyteScape Fence System
RyteScape Sierra Series Wood Arbors

ECODECK
---
EcoVantage Products USDA Sheet
---
Thermally Modified Poplar
Distribution: Same as for Poplar
General Characteristics: Thermally Modified Poplar is produced by the thermo-treatment process. When complete, the process carmelizes the sugars in the wood which gives the ash a dark brown appearance all the way through the wood. The process also allows the poplar to become more water resistant and decay resistant.
Weight: N/A
Working Properties: Please click HERE go to the Thermally Modified Wood Products page to access the extensive working properties information for Thermo Poplar.
Mechanical Properties


Bending Strength:

N/A


Modules of Elasticity:
N/A
Maximum Crushing Strength:
N/A


Drying and Shrinkage:
N/A