Molding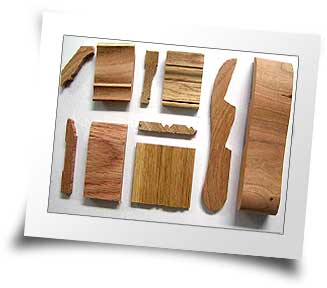 Bailey Wood Products has the capabilities of producing a wide variety of moldings on our Weinig Molder. With the support of our tooling room and knife grinder we can duplicate an existing profile for restoration work or produce custom tooling for a unique custom moulding for your application. Our molder is capable of producing a wide array of moldings that range up to 9" in width.
See our molding inventory to view some of the profiles that we have available. This profile listing is constantly growing as we produce new tooling. If there is a profile that is not shown, which you need, let us quote a price to manufacture that item for you. If you wish to have a custom profile that is specific to you, we will make tooling for that profile and use it exclusively for you. Just mail, email or fax us the drawing of the profile along with the thickness, width, length and lumber choice. Mouldings can be manufactured in any of the species of material that we have in our inventory.
Please contact us with your inquiries and interests in this product.