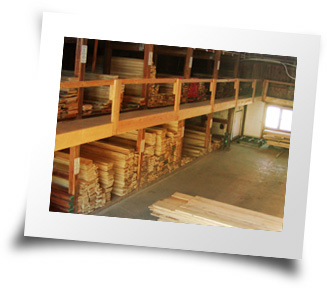 Lumber Inventory
At Bailey Wood Products, we stock over 20 different species of domestic and exotic hardwoods. Our inventory is constantly changing, so if you are looking for a specific item, please give us a call at 610-756-6827 to see if we have it in stock. If we do not have what you are looking for, we can draw from our various resources to quickly locate the product for you.

Lumber Blanks
Bailey Wood Products supplies its customers with blanks of material that they can shape or mold into a variety of products. Click HERE for more info about custom sizing for molding, flooring, and blanks for wood turning.
Spring Bundle Sale!!
We have the following bundle specials for sale. They are for sale by full units as listed. Please call the office to reserve your bundle today as these specially priced bundles tend to go quickly.

ASH110 271 bf 4/4 #1C Ash $400.00
ASH111 157 bf 4/4 #1C & #2C Ash $220.00
ASH112 243 bf 4/4 #1C & #2C Ash $340.00

Basswood 529 bf 4/4 #2C Basswood $265.00
Spalted Basswood 600 bf 4/4 #2C $480.00

Beech 680 bf 4/4 #2C Beech $680.00

Thin Birch 191 bf 4/4 #2C Thin Birch $175.00

Cherry 101 bf 4/4 #2C Cherry $150.00
Cherry 377 bf 4/4 #1C & #2C Cherry $635.00

Dawn Red Wood 350 bf 4/4 #2C & BTR $525.00

Hickory 400 bf 4/4 #1C Hickory $700.00

Narrow Poplar 636 bf 4/4 #1C & BTR $795.00
Paint Grade Poplar 161 bf 4/4 Fas/1F $225.00

Narrow Qtr Sawn Poplar 227 bf 4/4 Fas/1F $600.00

Curly Red & White Oak 300bf 4/4 & 5/4 $850.00

Red Oak 302 bf 4/4 #1C & #2C $400.00

Wormy Soft Maple 359 bf 4/4 #2C & BTR $450.00

Rift Sycamore 127 bf 4/4 & 5/4 SEL & BTR $320.00
Rift Sycamore 156 bf 4/4 SEL & BTR $390.00
Rift Sycamore 172 bf 4/4 & 5/4 SEL & BTR $430.00

Walnut 271 bf 5/4 1F Walnut $1500.00
Walnut 280 bf 4/4 & 5/4 FAS/1F $1570.00
Steamed Walnut 210 bf 4/4 FAS/1F $1175.00

Rough Knotty Pine 220 bf 4/4 Knotty $200.00
Rough Knotty Pine 312 bf 4/4 Knotty-12' $312.00
Rough Knotty Pine 181 bf 4/4 Knotty-10' $181.00