Wood Blanks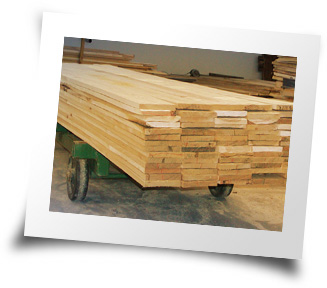 Bailey Wood Products supplies its customers with blanks of material that they can shape or mold into a variety of products. This is a preliminary step to molding into finished products such as flooring, moldings, or other millwork. Some of our customers find it beneficial to have us size the stock for them reducing shop time and labor. We can size material on our straight-line rip saw to specific widths. We have also installed a Tiger stop (CNC controlled measuring system) to aid us in the ability to accurately and efficiently cut stock to specific lengths.
If you do wood turning, we can rip stock to specific widths. For those customers that produce custom baseball bats, we saw and kiln dry Ash and occasionally Maple for bat blanks. We have the capability to produce some glued squares for specialty items. Recently, we manufactured glued blanks for pencil post beds out of Curly Maple.
Please contact us with your inquiries and interests in this product.